Today start with those warm ups and then we will practice the back hand swing. It is very similar to the forehand but we will move the racquet to the opposite side of the body. It is the same motion, smiley face motion, high in the back, low in the middle and high in the front. The back of your hand will lead the way. See the pictures of me below. Again if you don't have a raquet that's ok. Just pretend and practice the arm motion 20 times!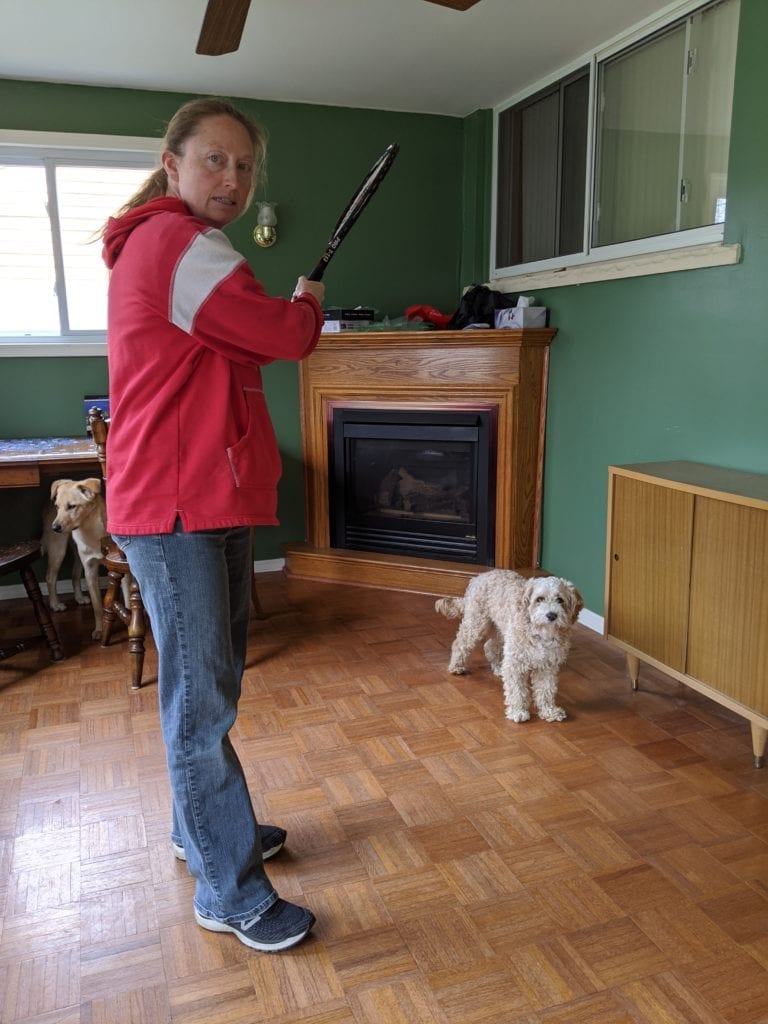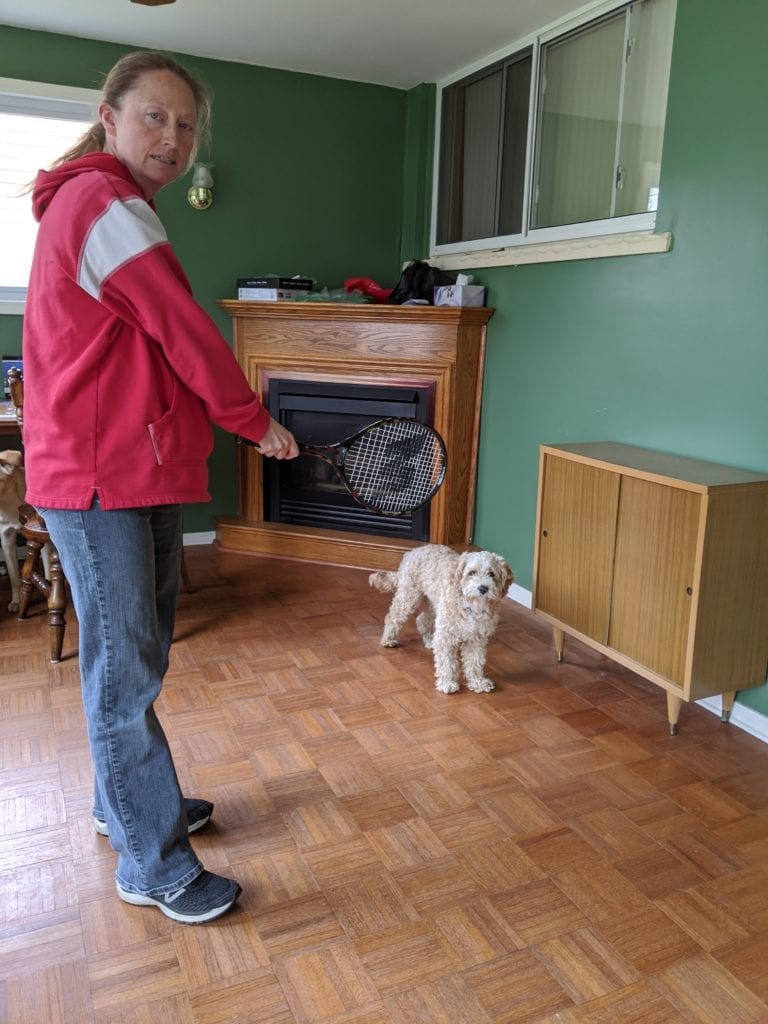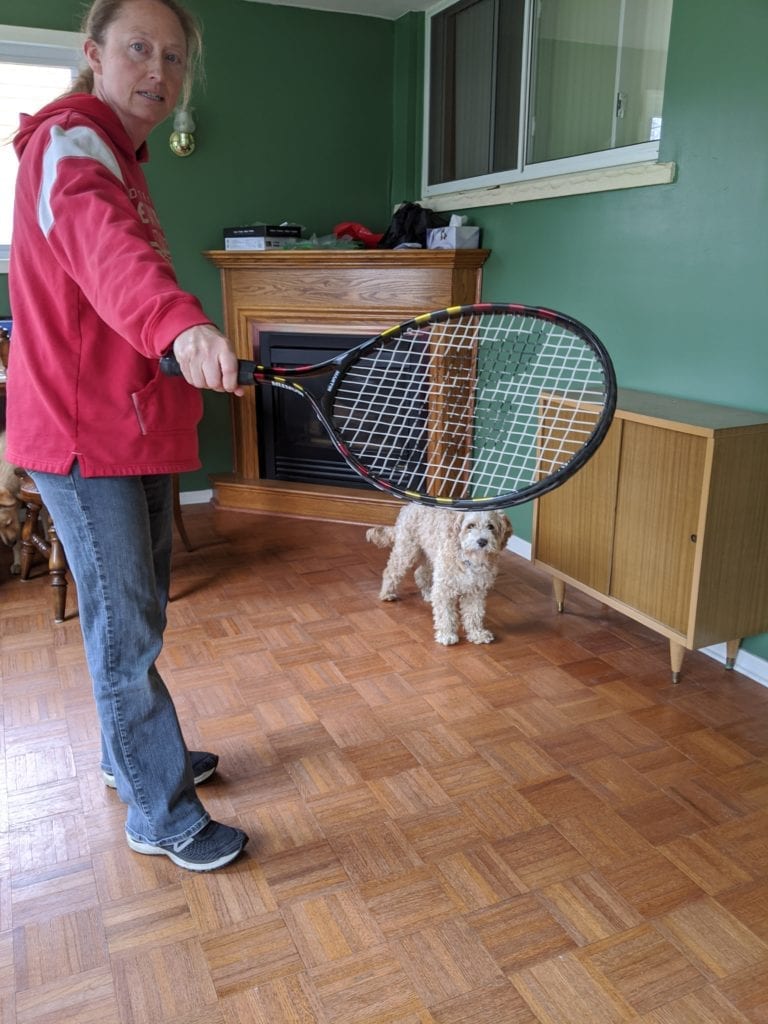 Nutrition and Healthy Eating
Healthy Snack Hack: Trail Mix
Changing the texture of the fruit or vegetables might help us eat more of a variety. For today's snack let's try dried fruits! Grapes (raisins), mango, coconut, or bananas all come in dried options! They taste great on their own but also are a great addition to many snacks. Add dried fruits to trail mix, yogurt and oatmeal, or put on celery with peanut butter. They are a healthy source of energy and fiber and are convenient to eat!
Ingredients:
• 1 cup of popcorn
• 1 cup of whole grain cheerios
• ¼ cup of nuts
• ¼ cup dried fruit of choice, raisins, craisins or any other dried fruits
• Mix together and serve
BONUS: Happy Earth Day! Celebrate by checking out these Earth Day fruit and veggie tips:
• Healthy foods for a healthy earth
• Healthy earth food traditions