Today I'm meeting with Mrs. Lica's class at 12:30 please come, I am excited to meet with you!!! I talked to Giuseppe and he is looking forward to seeing everyone also!
https://meet.google.com/srg-gcmv-iao
Nutrition and Healthy Eating
Do you ever find yourself looking for a sweet treat? Today, let's make a smoothie for an easy, healthy snack that is sure to satisfy your sweet tooth!
Try it out and share your creation by posting it online using #healthykidsquarantined!
Chocolate Berry Smoothie
· 1 ½ c. frozen or fresh berries (ex: raspberries or strawberries)
· 1 cup milk
· ¼ cup low-fat yogurt
· 4 tsp. chocolate cocoa powder
· ½ cup of ice
Instructions
Add ingredients to a blender and blend until very smooth, stopping to scrape down the sides of the bowl and adding more liquid, if needed. Enjoy this delicious frozen treat!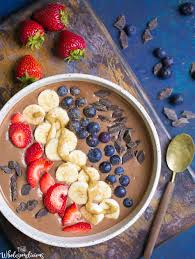 Physical Activity
Did you know that exercise can actually make you happier? When you exercise, your body releases endorphins, the body's "happy chemicals." In fact, some studies show that exercise can be as effective as antidepressants for your mental health. Up your mood today with some movement!
Even if you're not a Fortnight player, you've probably seen the memorable dances. Today, try some Fortnight dances like the Orange Justice or the Hype:
• Watch them: https://youtu.be/CMsYERluC5A (Time: 6:41)
• Learn them: https://youtu.be/e8ew_nFgx04 (Time: 12:18)
Let's focus on building strength today by working on arms and abs with this 20-minute bodyweight workout – no equipment required!
• https://youtu.be/KtpbWUSiKec (Time: 20:40)
The workout below can be done sitting in a chair also.
Feeling up to the challenge today? Do both the dance and one of the other the workouts!