This week we introduced letter Hh. Our Alphafriend is Hattie Horse! We have now introduced letters A-H. Please work with your child at home on writing, recognizing, and making the sounds of each letter.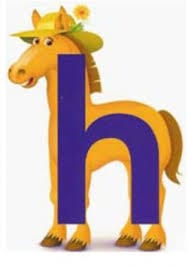 During our day, we practice counting to 20. This is another skill we highly encourage to practice at home! Counting items around the house will help your child become more successful and feel independent and proud of themselves!
Winter Clothing:
We will be going outside twice a day for up to 30 mins each time until the "feels like" temperature is 21 degrees! Please send your child in a WINTER coat every day. Hats, gloves, and scarves are encouraged as well. They are more than welcome to begin bringing in snow pants to wear while we go outside. They can keep these in their backpack until it is time to put them on.