This week we introduced letter Gg. Our Alphafriend for this letter is Gertie Goose. Please continue to practice all of the letters we have already learned, along with this new one!
Many students are starting to recognize more letters, but we have many who do not recognize any at all. PLEASE work on letters at home! We want our children ready to start reading in Kindergarten, so this is important to focus on now.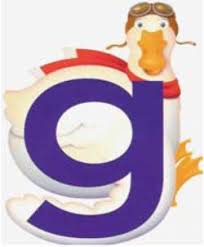 We had lots of fun this week-make sure to check out our Google Photos account to see all the great pumpkin activities we worked on.